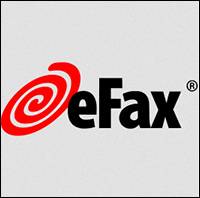 A lot of less expensive Internet fax services only offer rudimentary features such as the ability to send and receive faxes online. By contrast, eFax is a much more robust and comprehensive business solution that incorporates many advanced features.
What makes eFax stand out from its competitors is its versatility. Not only can you use the service on a mobile or tablet device, you can also fax and receive digital signatures. In addition, eFax allows users to upload and share large files that up to 1GB. To get a 30-day eFax free trial, click the link below.
More About the Free Trial
To begin the free trial, you simply need to select a number in any zip code (toll-free numbers are available) and also provide some basic information, such as your name, email and credit card number. If you do not want to be automatically billed at the end of the trial period, you will need to cancel the service before the free trial is over.
By using the free trial offer on this page, you will be able to waive the one-time $10 activation fee.
eFax Benefits
There are two plans to choose from, and depending on which one you select, your monthly fee will either be $16.95 or $19.95. This is more than what a lot of other Internet fax services charge. However, with eFax, you get a lot of features not available from other services.
The main benefits of using eFax are listed below:
Send faxes using email.
Get local or toll-free numbers.
Share large files that are up to 1GB.
Store your faxes for as long as you want.
Send and receive digitized signatures.
Receive faxes as an email attachment.
Use eFax on mobile and tablet devices.
Available Videos
Most users should find that eFax is relatively easy to set up and use. Should you run into any problems, there are quite a few tutorials online, available on eFax's YouTube channel. The video below gives you a quick overview of how eFax works:
Additional Comments
If you fax a lot of documents that require signatures, then eFax is definitely one of the best faxing services you can choose because of its ability to send and receive digital signatures.
The 30-day eFax free trial will give you more than enough time to kick the tires and check out all the features of this great service. In addition, by using the free trial, you can get the activation fee waived completely. We highly recommend eFax for any fax-intensive business.
Related Offers: Gamefly 10-day Free Trial